C has always been crafty, but recently she's been spending more time with knitting and needlepoint. As she says, it was no accident that craftwork, in the form of occupational therapy, was prescribed to help people recover. Not only is the en

d product use

ful (some timely bedjackets and scarves have been produced) and decorative, but the act of
creation is totally engrossing, and gives her something to think about while Homes Under the Hammer burbles away in the backgro

und.
Never knowingly under-polychromatic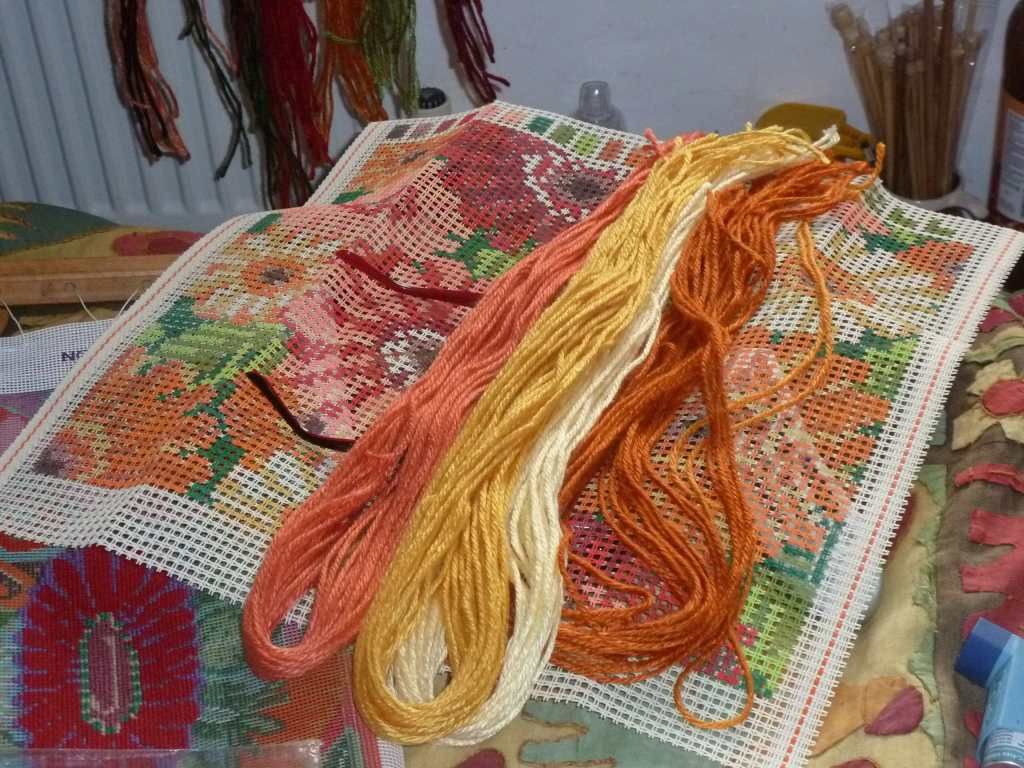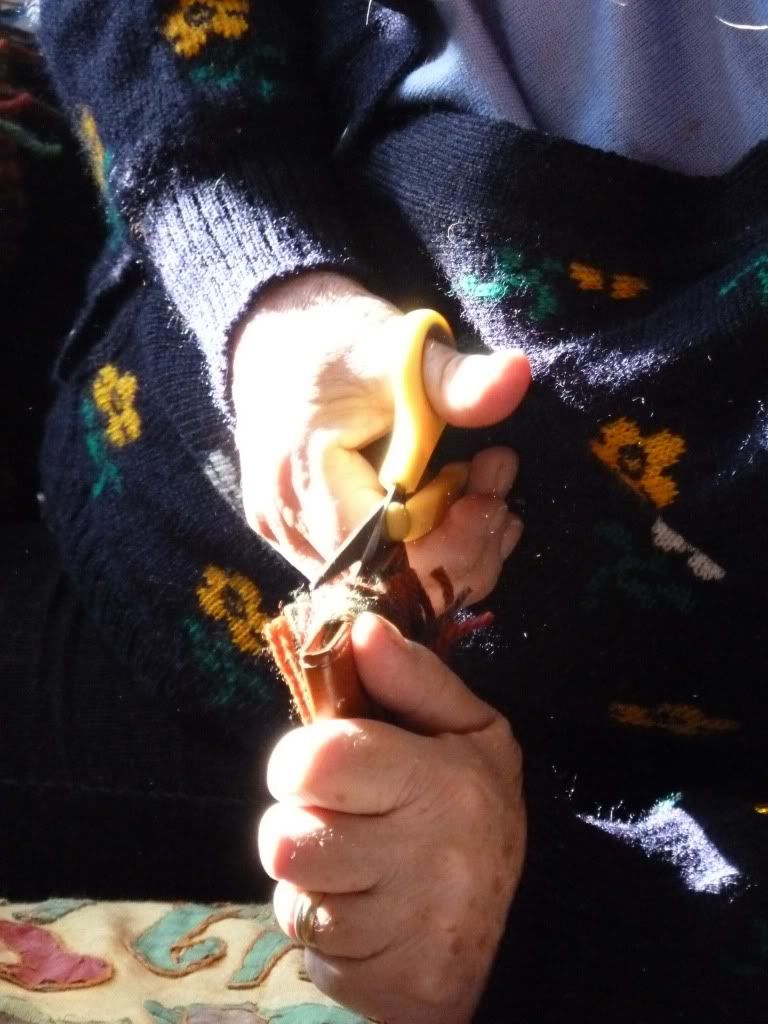 Making a fringe for a scarf