as promised/threatened in the last post, more of our day-trip to Dawlish.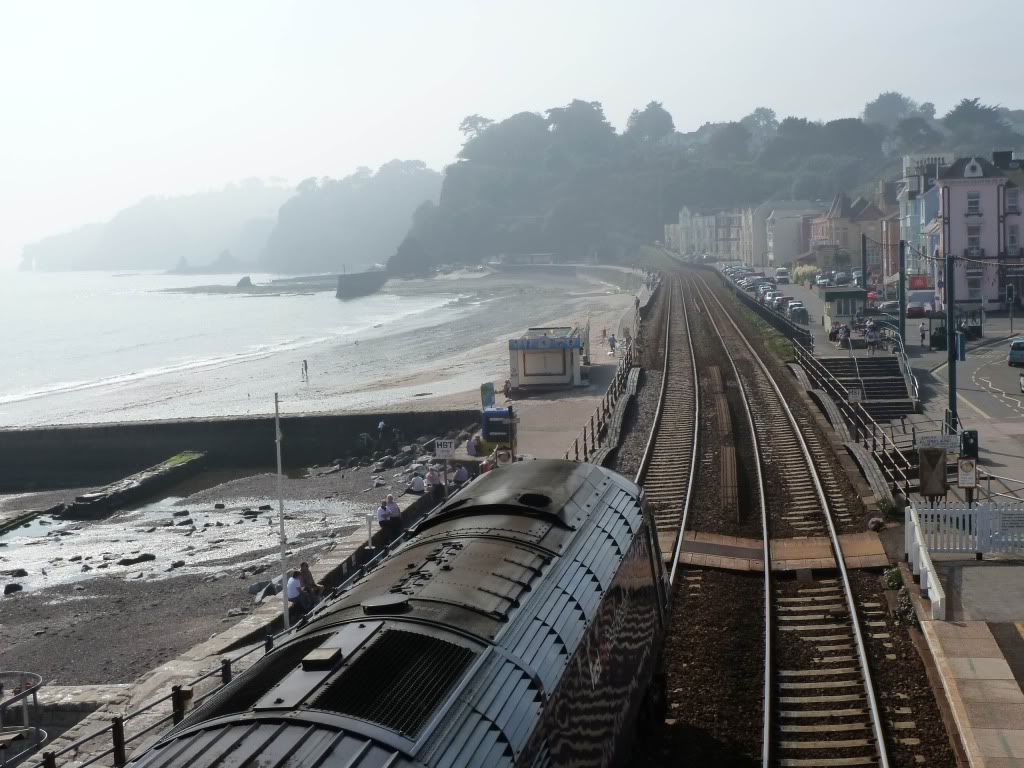 One of the main reasons we chose to go to Dawlish was that we could get a train that dropped us virtually on the beach, after a spectacular riverside ride down the Exe Estuary, followed by a run of a mile or two between the cliff and the surf. C had never made the journey before, but I often came here in the 70s and 80s as my pal Jim's parents lived there, and I was invited for the odd holiday.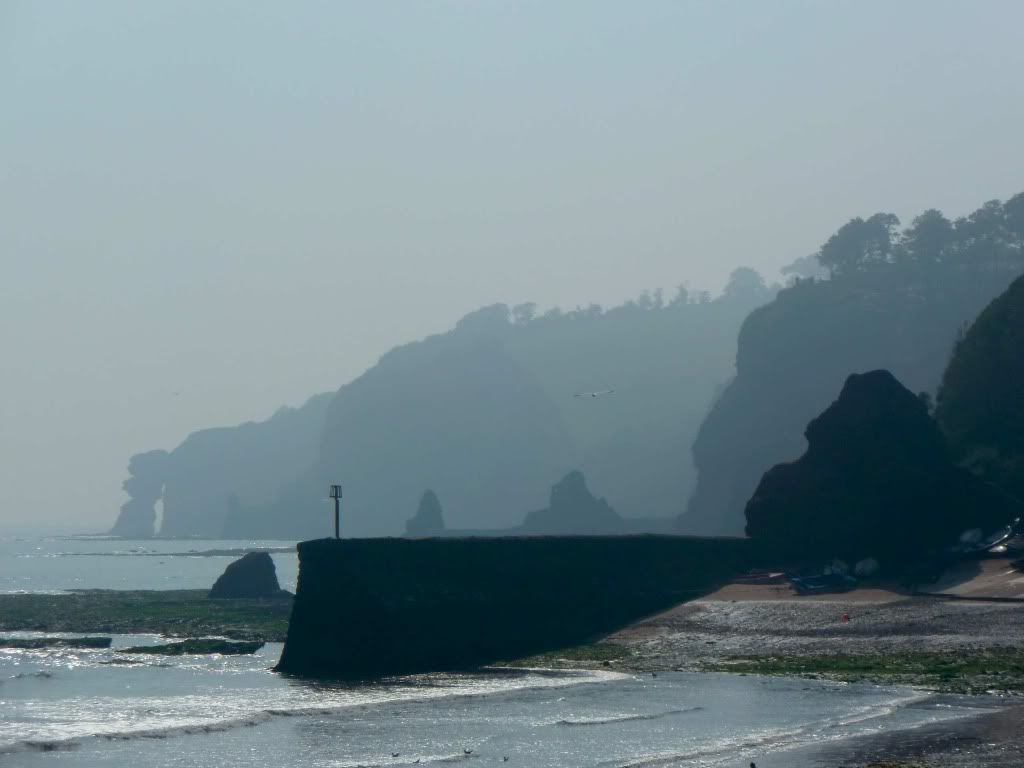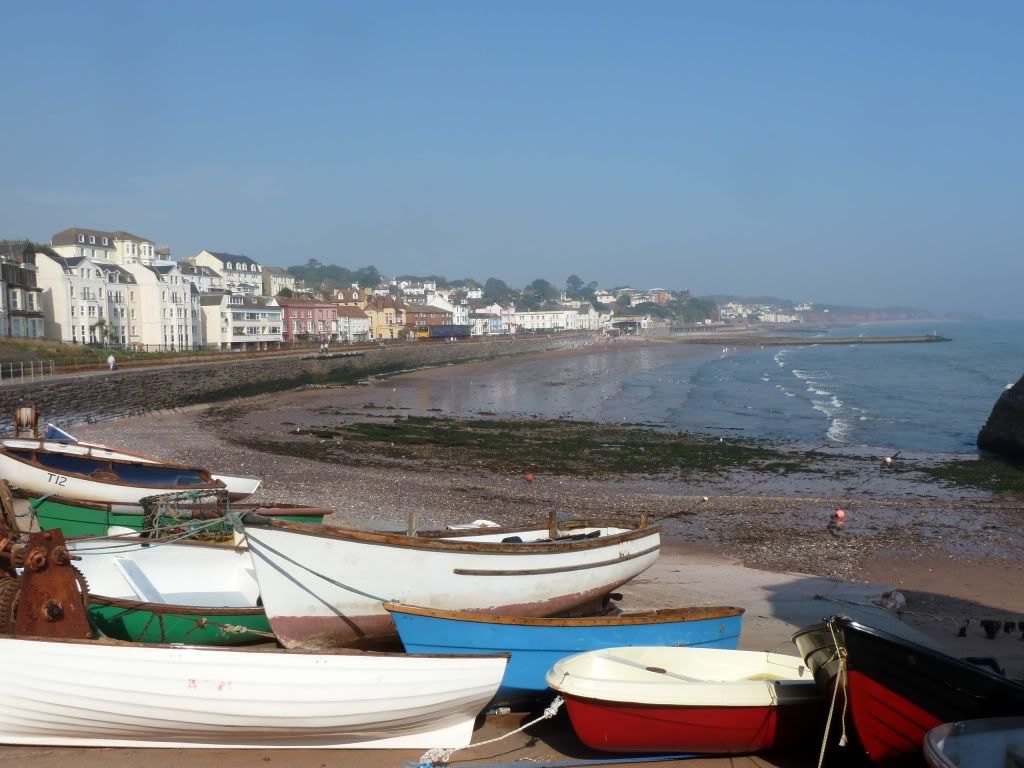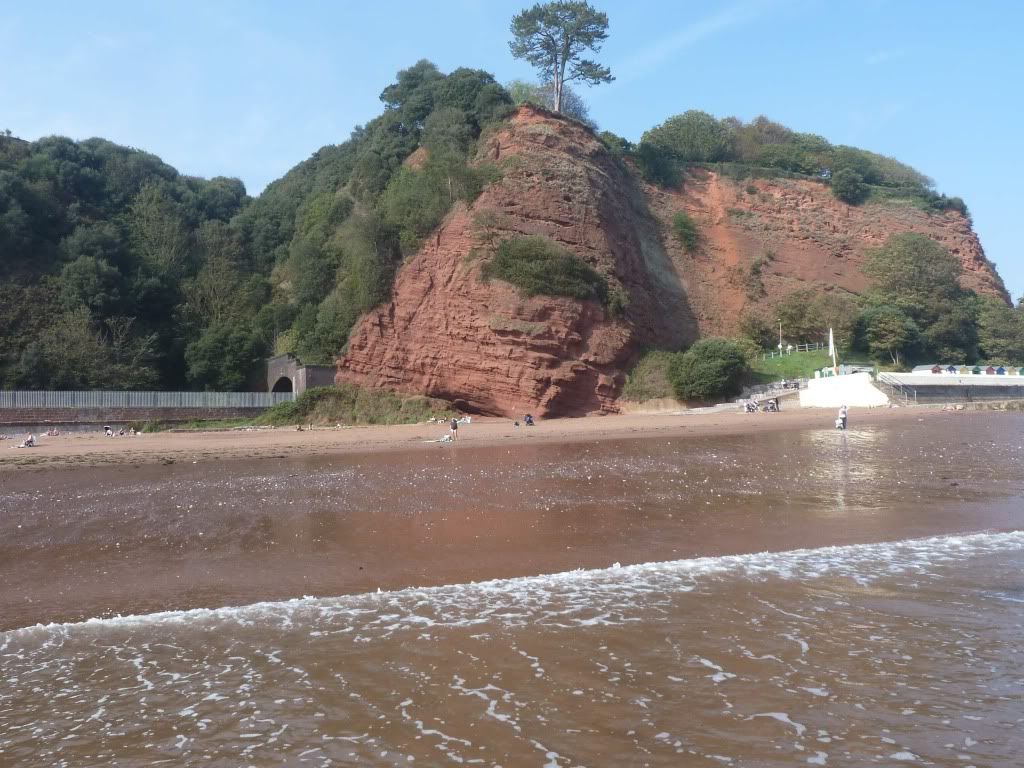 We walked to Coryton Cove, an old stamping (and indeed splashing) ground just beyond the Big Red Rock (quite how it got this name when the whole town is built on red rocks, many of them a lot bigger than the one that bears its name, is moot) to find the tide was seriously out (it was a new moon close to the equinox). C is the small black dot in the middle of the pic and I am only up to around my calves in the water this far from the shoreline
calm down, ladies, he's taken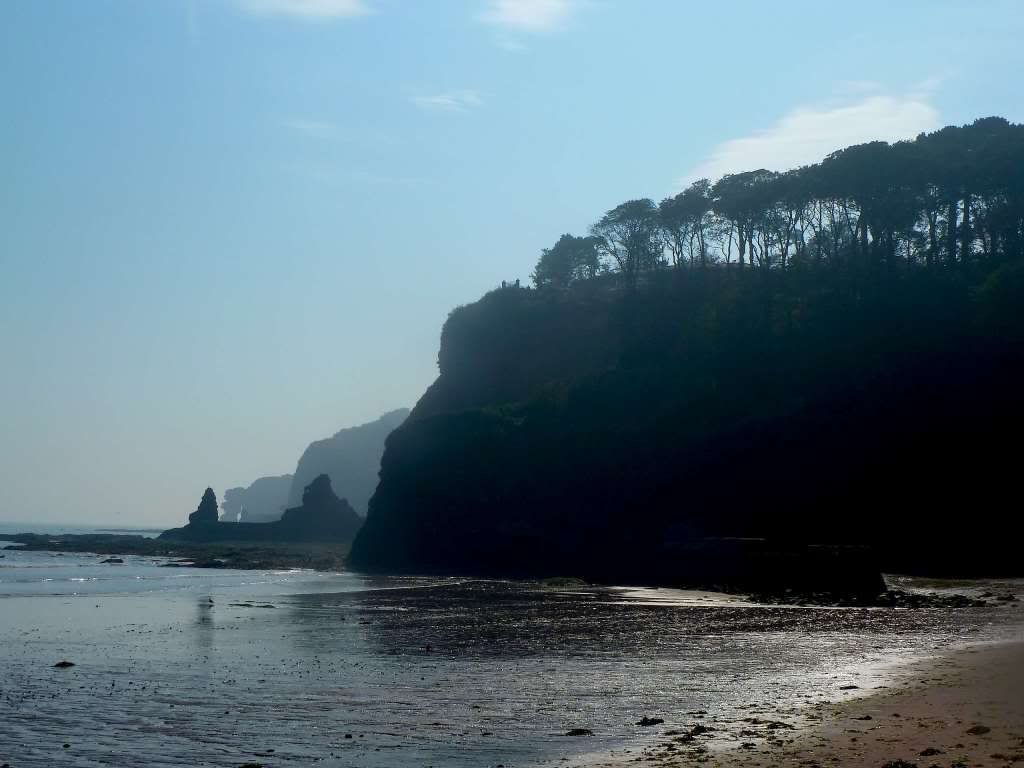 As far as we know, K-Dawg's first trip on a train, or public transport of any kind. He behaved impeccably, but absolutely refused to go anywhere near the water. When I put a lead on him and attempted to drag him in for a paddle, he planted his paws and lowered his head so that his collar threatened to come off over his ears.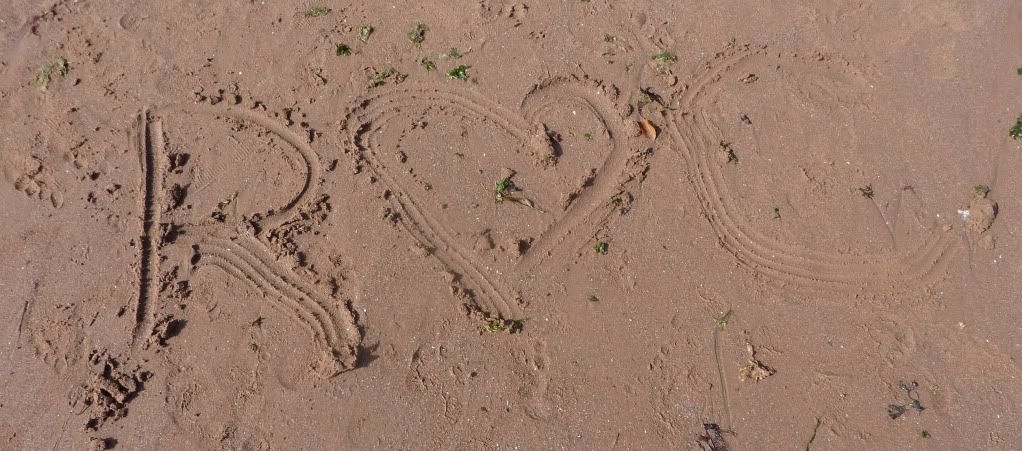 Can't be said too often